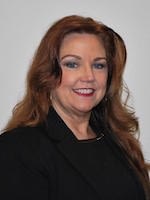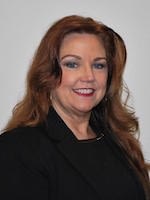 Office Manager
Joanne grew up in Beautiful Southern California. While serving 5 years in the United States Air Force, stationed in Germany and Turkey, Joanne was awarded the Air Force Meritorious Service Award Medal and the Air Force Commendation Medal for her services as a Digital Subscriber Terminal Equipment and Cryptographic Maintenance Technician.  
Joanne moved to Las Vegas, NV, where she obtained her Property and Casualty Insurance license in 1990. Joanne continued her education by completing The Insurance Institute of America in 1992 which earned her AINS designation. She earned the Certified Insurance Service Representative; CISR designation in 1993 and the Certified Insurance Counselor; CIC designation in 1999. All of which she maintains through annual continuing education courses.
Because of her love for the beach, Joanne returned to Southern California where she now holds the position of Office Manager for Bichlmeier Insurance Services, Inc. In addition, Joanne is proud to have served as the past Treasurer for the South Bay Association of Insurance Professionals.